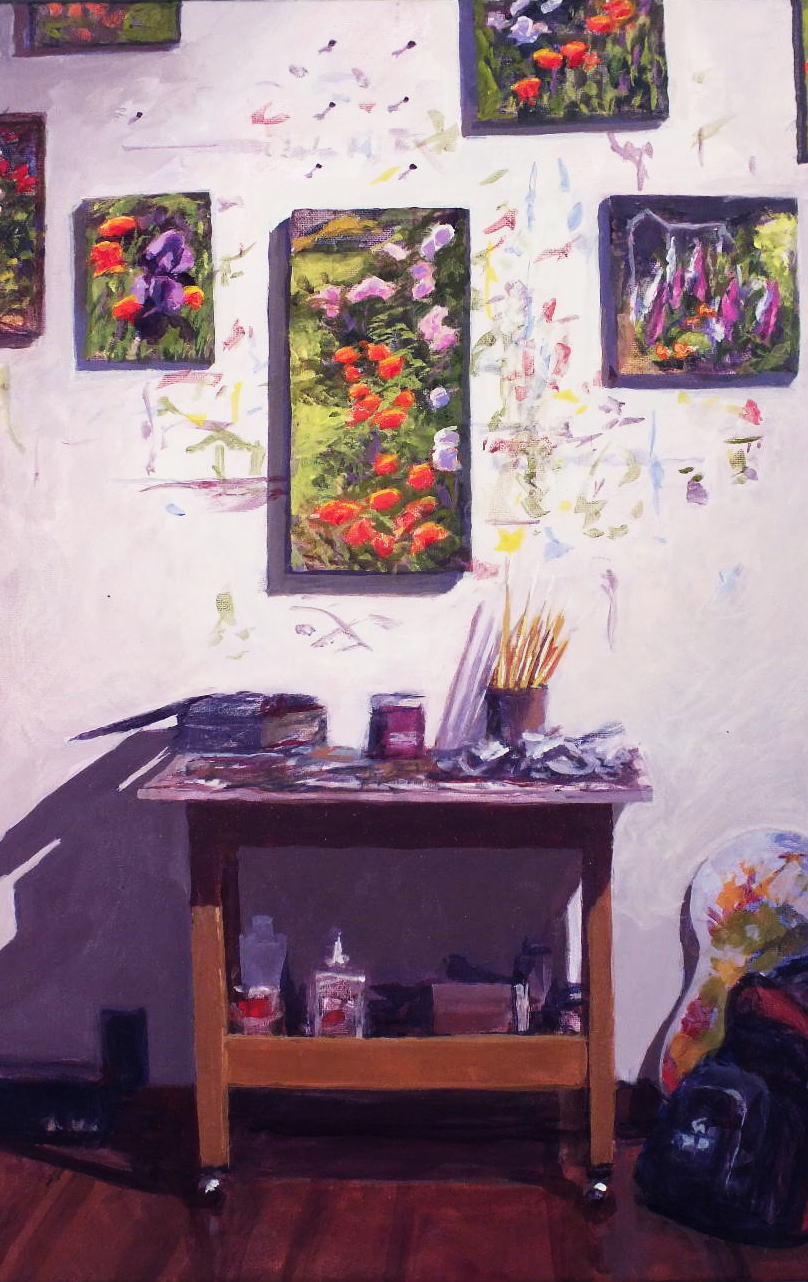 I began experimenting with artist's oil paint while still in grade school and continued with it through two intensive summer sessions at the Banff School of Fine Arts. When I entered The Alberta College of Art it was recommended, for practical reasons, that we use acrylic paint so that painting exercises could be transported back and forth from home without too much smearing of the paint (acrylic dries much faster that oil which can take several days or even weeks to dry).

Apart from the drying times, the two mediums behave a little differently as one works with them. Having used acrylic throughout four years of College, I had acquired some facility, so I stuck with it.

After considering for several years a switch back to oil paint, I finally got myself a set and began, once again, painting in oil. I was delighted with the change. I am finding oil paint lovely to work with and also that my acrylic techniques are almost entirely applicable to working with oil. Looking at the finished paintings it is very difficult to tell one from the other. It is possible to paint with oil over dry acrylic (but not the other way around) so one can use acrylic for sketching and under-painting, then switch to oil for finishing. There are some conditions where this is convenient and I sometimes do follow this method.