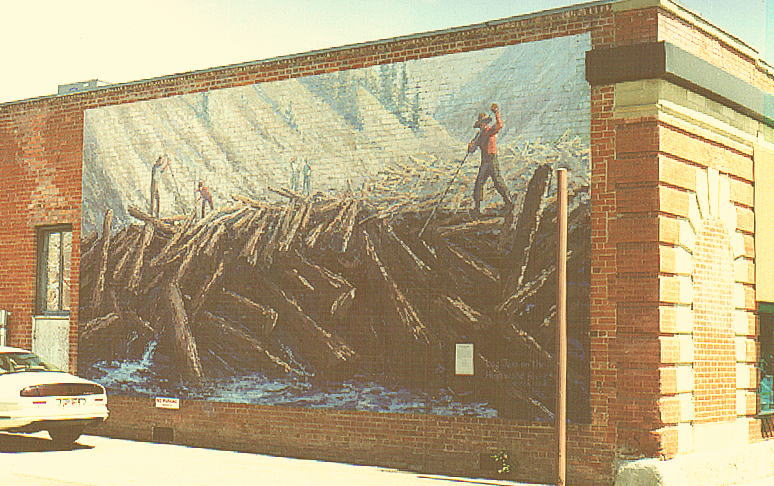 "Log Jam on the Highwood River, circa 1900"
Size:18 ft x 30 ft
Location: High River, Alberta
Client: The High River Mural Society
Surface: weathered brick
The High River Mural Society commissioned murals to be painted on prominent but less attractive walls throughout the town. The murals are all based on historic themes decided upon by the Society before a competition is announced. "Log Jam on the Highwood River" commemorates a time when timber was cut and floated downstream during spring runoff to a mill outside the town . Log jams were frequent occurrences where the river narrowed or was obstructed by rocks. Jams had to be pried loose by hand; dangerous, sometimes fatal, work.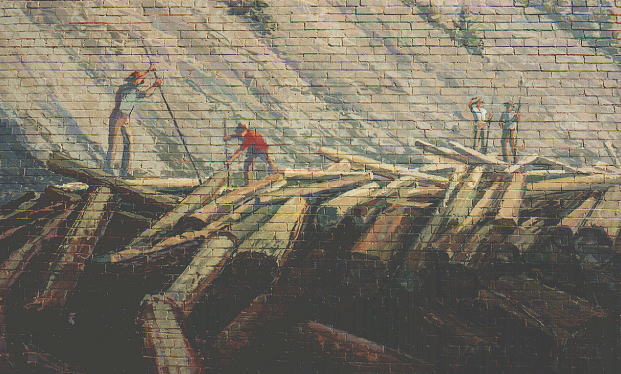 This detail of "Log Jam" shows the deep texture of the brick wall. Difficult surfaces such as this weathered brick will slow progress but not inhibit success.