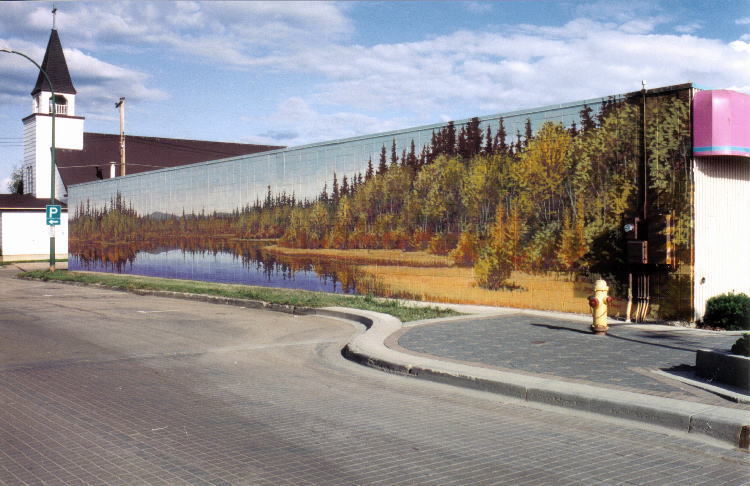 Boreal Forest
Size: 12 ft x 100 ft
Location: The Town of Slave Lake, Alberta
Client: The Town of Slave Lake
Surface: Painted concrete block
The Boreal Forest mural was sponsored to commemorate the naming of Slave Lake as the "Forestry Capital of Alberta for the Year 1992".
It's a depiction of the native forest of the area as well as the lake which is a favorite sport and recreation spot. This mural was done as a painting improvised on site based on the artists' knowledge and experience painting the landscape. The mural was designed to fit comfortably in its street location.
See MuralAct Process for more about the painting of this mural.