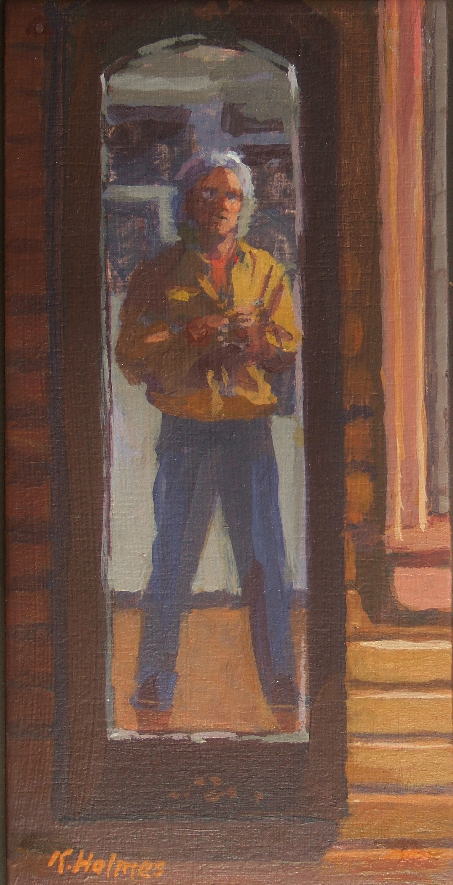 Painting a Mirror 3.5" x 7" 2011
Painter, muralist, graphic artist,
born in Red Deer, Alberta, 1946,
Banff School of Fine Arts 1962 & '63
Alberta College of Art: 1965-'69
- diploma - Advertising Art
Artist at major Alberta advertising agency: 1969-'74
Supervisor Presentation Graphics for The City of Calgary: 1974-'78

Painting from life: inner city street scenes, wilderness landscape, intimate interiors and still lifes.

Major exhibitions across Canada include Vancouver's Artropolis, Edmonton Art Gallery's All Alberta, and London Art Gallery's Young Contemporaries.

Over 25 murals in Alberta and BC www.muralact.com.

"My painting is about life and the dynamics of life, not so much about the physical world itself as an inner experience of a physical world.
I find it endlessly facsinating how effectively a simple painting can mediate human experience."